Experience in TOP companies, international associations and universities, among others.
Bacardi, Unilever, Beiersdorf, Mars, GSK, P&G, Osram, Henkel, Simon Kucher. Mercuri
AIM European Brand Assosiation, Brand association, GS1, German Marketing Association, CGF (Consumer Goods Forum), A.I.S.E., TSC (The Sustainability Consortium)
University of St. Gallen, Justus Liebig University Giessen, University of Kiel, University of Lüneburg, Esslingen University, Furtwangen University
Prof. Dr. Rainer Elste
mail@steinbeis-vmi.de
B2B marketing, digitalization in sales and marketing, brand strategy, price management, corporate strategy
Peer Schmidt
mail@steinbeis-vmi.de
Beverage/Spirits, Leadership, International Key Account Management, Price Management, Trade Marketing/Customer Marketing, Sales Management
Rudolf A. Fischer
mail@steinbeis-vmi.de
B2B Marketing, CRM, International Key Account Management, Corporate Strategy
Franz Speer
mail@steinbeis-vmi.de
Category Management, Global Account Management, Industry Affairs Strategy, Circular Economy, Marketing, Sustainability, Sales
Our advisory board
The advisory board is made up of high-caliber managers from the industry.
The main objective is to ensure continuity and thus sustainability. The aim is to ensure that Steinbeis VMI offerings are relevant and up to date to meet the challenges in sales and marketing.
This is done in keeping with the Steinbeis philosophy of bridging the gap between science and practice.
Markus Sonnenstatter, Vice President Professional Finishing Europe, J. Wagner GmbH
Dr. Arno Lippert, Chairman of the Board, Schlumberger AG, Vienna
Joachim Neukam, General Manager Northern Europe at Nelsons
Prof. Dr. Lars Binckebanck, Member of the Board, Nordakademie – University of Applied Sciences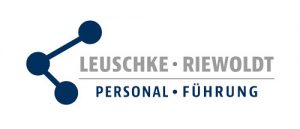 LR Personal Führung GmbH
Under the guiding principle "one face to the customer", we are professionals for practice-proven solutions to all questions of personnel work and leadership. In our answers to your questions, we take into account the overall context, reduce complexity for you and focus on sustainability.
www.lr-personal-fuehrung.de